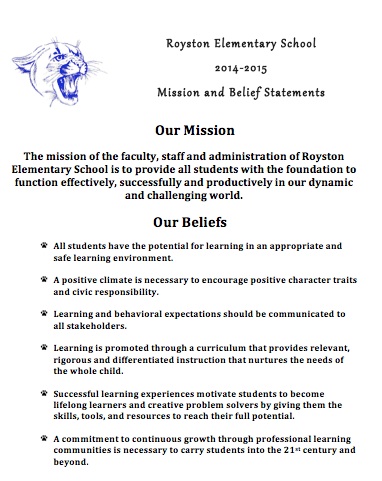 FOLLOW US ON TWITTER @RESFCSS
Royston Elementary Facebook
UPCOMING EVENTS:
Feb. 25 - Reading Logs due for Six Flags Reading - read an EXTRA 6 hours between January 20 and February 24 and earn a FREE Six Flags ticket to use this summer! EXTENDED TO MONDAY, MARCH 2
March 2 - Spring pictures
March 3 - Celebrate Dr. Seuss' birthday by coming to school dressed as your favorite Seuss character today. Come back tonight for a Dr. Seuss Celebration with Tommy Johns, evening program in the gym at 6:00.
March 5 - Invention Convention
Mar. 13 - Student Holiday, Staff Professional Learning
Mar. 30 - Apr. 3 Spring Break
May 4th - Millionaire's Club Day
May 14th - Students' last day of school for this year!
---
Help our school earn FREE educational equipment and supplies from BI-LO! It's so easy! All you have to do is enroll your BONUSCARD to our school code and shop at BI-LO as usual.
Enrollment only takes a few minutes and your support will help make a difference for our students and their education! Click here to connect to the sign up page so you can enroll your BONUSCARD and link it to our school's code: 53885

Thanks for your support!!