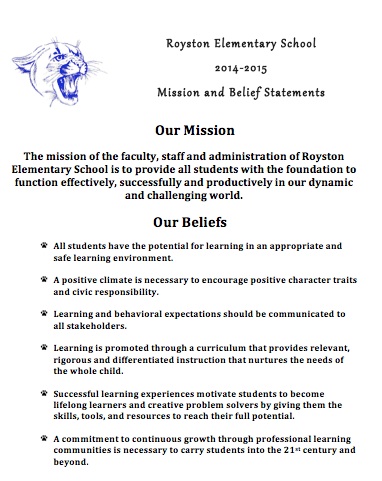 FOLLOW US ON TWITTER @RESFCSS
Royston Elementary Facebook
December 9 - BYOD information meeting for parents
December 9 - Christmas Muscial
December 11 - 3rd grade field trip to Fox Theatre
December 12 - 1st grade field trip to Elbert Theatre
December 16 - RES Family Christmas Celebration, Christmas parties
December 17 - January 4 Christmas Holidays, see you back at school on January 5th!
---
Help our school earn FREE educational equipment and supplies from BI-LO! It's so easy! All you have to do is enroll your BONUSCARD to our school code and shop at BI-LO as usual.
Enrollment only takes a few minutes and your support will help make a difference for our students and their education! Click here to connect to the sign up page so you can enroll your BONUSCARD and link it to our school's code: 53885

Thanks for your support!!